The Talkin' Of The Bush
Mick Coventry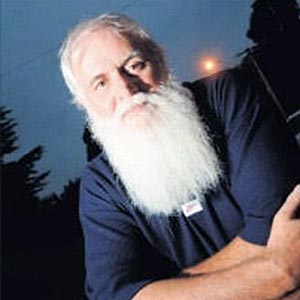 The bush is a wonderful place, most of us would be there all the time if we could.
Sometimes you don't need to take a fishing rod or an esky, just go out there and Listen.
You're sittin' round the campfire and hear the silence of the night.
The bush is quiet and peaceful, but she's got "tales to tell" alright
If ya listen really closely and even close your eyes,
you'll hear the bush's stories and she won't be tellin' lies
You'll hear her timeless tales, from a century ago -
when the bush was really ringin', when things were kinda slow
Can ya hear the paddle steamer as she moves on into view
you can smell the linseed oil her timber deck - so new
She's loaded up with wool bales, from a station up near Hay
Bound down to Echuca but she's still two days away
You can hear her fiery boiler as she brings her load around
Can you hear the paddle wheel churn as she moves on homeward bound
Hear the crackin' of the stockwhip, it's a bullocky fit to scream
You can hear his lively language as he urges on his team
and you can hear the axes ringin' as the sleeper cutters toil
you can hear their cross-saws singin', you can even smell the oil.
Can you hear that mob of people, makin' hurry through the bush
they've got no time to stop now, they're really at a push.
You can hear their nervous chatter, as on and on they go
they'll be headin' for the goldfields, down near Bendigo.
and can ya smell that campfire burnin', just up round the bend
It's the lonely swagman talkin', to the bush - his only friend
You can smell the eucalyptus of the river gums morning' dew
the camp fire yarns of long ago and the billies boilin' brew.
So sit and listen, watch the fire, the dreams of men of old
the bushland and her memories and her stories to be told.
She's holdin' all these stories, she'll tell you with no push
just close your eyes and listen, to the "talkin' of the bush".
LISTEN TO POEM
Mick Coventry
Mick Coventry was born in the Northern Victorian town of Kyabram and has lived nearly all of his life in or near Kyabram. Mick was involved in the formation of the Kyabram Bush Poets in 1995 and has served as President and has been Secretary since 2006. Mick co-ordinates the School children's poetry reciting competition that the Ky Poets conduct each year which includes visits to the schools to conduct workshops etc. This competition has been run since 2004. Mick also co-ordinates the Betty Olle Poetry Award and Junior Poetry Award, an Australia wide competition for written poetry which first rolled its swag in 2016. Mick is a talented writer, although he won't say that, and has been writing poetry for ''as long as I can remember''. He rarely enters any competitions, although he is a regular contributor to the Bronze Swagman and was runner-up in that award in 2000. Mick is an entertaining performer although he has always remained a little on the reluctant side. Mick has an ear for a good story and is most at home as a yarn spinner and story teller, with a laconic and dry-witted style.
He has won the Barmah Muster yarnspinning title several times, been yarn spinner of the Muster at Benalla twice, won the Pat Glover Storytelling Award at the Port Fairy Folk Festival in 2014 and in 2017. He has also been placed several times at the Man from Snowy River Festival (Victorian Championship) including runner-up in the Australian Yarnspinning Championships in 2015 and winning the Victorian Yarnspinning title in 2019.
Mick has produced two books of his own works and was a contributing poet to two editions of ''Favourite Poems for Aussie Kids'' and writes and performs for children regularly, although his children's poems are not exclusively for children. Anyone who has seen Mick perform ''A Little Boy's Letter to Santa'' or ''Barney the Bashful Bunyip'' will know exactly what I mean.
Mick contributes a joke or little story titled 'Square Dinkum' to his local newspaper, the Kyabram Free Press. He has been doing this each week since 1998. Mick is a good example of the old saying, ''If you want something done, ask someone who is busy.''