Spiritual Song of the Aborigine
Hyllus Maris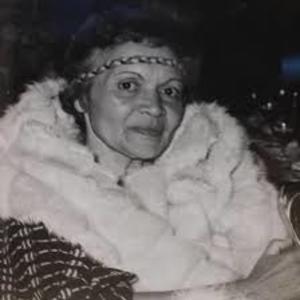 I am a child of the Dreamtime People
Part of the land, like the gnarled gumtree
I am the river, softly singing
Chanting our songs on my way to the sea
My spirit is the dust-devils
Mirages, that dance on the plain
I'm the snow, the wind and the falling rain
I'm part of the rocks and the red desert earth
Red as the blood that flows in my veins
I am eagle, crow and snake that glides
Through the rainforest that clings to the mountainside
I awakened here when the earth was new
There was emu, wombat, kangaroo
No other man of a different hue
I am this land
And this land is me
I am Australia
Maris, Hyllus Noel
(1933 - 1986)
Bio - by Corinne Manning
This article was published in Australian Dictionary of Biography, Volume 18, (MUP), 2012

Hyllus Noel Maris (1933-1986), Aboriginal rights campaigner, community worker, educator, poet and scriptwriter, was born on 25 December 1933 in Cummeragunja, Victoria, third of nine children of New South Wales-born parents Selwyn Roderick Briggs, labourer, and his wife Geraldine Rose, née Clements. Hyllus was of Yorta Yorta and Wurundjeri (Woiworung) descent and spent her early childhood at Cummeragunja Aboriginal station, New South Wales. Her grandmother educated her in Aboriginal culture, genealogy and history, and both parents were activists; her father was also a prominent sportsman.
In 1939 more than 150 Aboriginal people 'walked off' Cummeragunja in protest at substandard conditions. Their actions provided a catalyst for the greater politicisation of Aboriginal people throughout Victoria. The Briggses were among a group who then settled on the 'Flat' in the Mooroopna-Shepparton area of Victoria. The Flat's close-knit, family-based community championed social reform campaigns into the post-World War II era.
Growing up in a river-bank tent, Hyllus was acutely aware of the impoverished conditions under which many Aboriginal people lived. Her father was the first Aboriginal man to be employed by the Shepparton council, providing a regular income and stability for his family. She attended school and trained as a hospital dietician.
Committed to securing basic human rights for Indigenous people, however, she decided not to follow that career path. In 1956 she married Andrew Marimuthu at Shepparton and adopted the surname Maris; they had no children and were later divorced. Moving to Melbourne, in 1970 she joined her mother, a sister—Gladys Nicholls, the wife of Pastor (Sir) Doug Nicholls—and others in founding the National Council of Aboriginal and Island Women, for which she worked as liaison officer.
In 1973 she assisted in establishing the Victorian Aboriginal Health and the Victorian Aboriginal Legal services at Fitzroy. In 1977 a scholarship from the Commonwealth Department of Aboriginal Affairs enabled Maris to study social policy and community development in London with Richard Hauser. Returning to Melbourne to pursue educational and cultural work, she collaborated with Sonia Borg in writing Women of the Sun (1981), a television series dealing with the experiences of Aboriginal women through two hundred years of colonisation.
The series, first broadcast in 1982, won several awards including the United Nations media peace prize, a Banff television festival award, two Awgies (Australian Writers' Guild) and five Penguin (Television Society of Australia) awards. Published as a script (1983) and novel (1985), it featured widely in school curricula. She also wrote poetry that conveyed her keen sense of humour and compassion.
Seeking a balance between 'Aboriginal culture and the very best of Western education', Maris became chairman of the Green Hills Foundation and helped to found the first registered independent Aboriginal school in Victoria, Worawa College, which opened in 1983 at Frankston (later moving to Healesville). After a long battle with cancer she died on 4 August 1986 at Kew and was buried with Catholic rites in Cummeragunja cemetery.
In 1987 a primary school named in her memory opened at Ardmona, near Mooroopna, but closed in 1992. In 1999 an annual memorial lecture was established at La Trobe University. A street in the Canberra suburb of Franklin bears her name.
Select Bibliography
Victorian Honour Roll of Women, vol 1 (2001)
R. Broome, Aboriginal Victorians (2005)
R. Broome and C. Manning, A Man of All Tribes (2006)
Herald (Melbourne), 22 June 1981, p 5
Age (Melbourne), 9 Aug 1986, p 15
N. Peck, Return to Cummeragunja (videorecording, 1985).
Additional Resources
view family tree - Nicholls, Douglas Ralph (brother-in-law)
© Copyright Australian Dictionary of Biography, 2006-2019