From China To Gold

Mick Coventry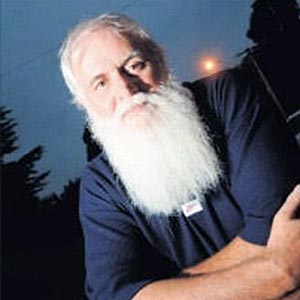 They sang a lament of China and a world they left behind.
To dream a dream of Australia and gold they'd yet to find.
A big ship into Adelaide and on to Goolwa – overland.
To board a Steamer for upstream on the Murray River grand.
First sight of a wild strange land of heat and dust and flies.
With single minded determination and gold dust in their eyes.
A long and arduous journey with many stops along the way.
To a new inland port at Echuca and goldfields further away.
Many departed straight to the diggings where bravest of fossickers go.
To Sandhurst, Maldon and McIvor on rough bush track – Bendigo.
Many stayed close to the river in rough bush shanties hidden away.
Avoiding the Victorian Poll Tax. Survival – the theme for each day.
Jobs as Sawyers and Shepherds, the clearing of land to be done.
Their skill as cooks on the Steamers, legendary – second to none.
They fashioned their own market gardens, flourished on rich fertile soil.
On banks of the Campaspe River. Fresh vegetables - reward for toil.
As the town of Echuca was growing, the Chinese did play a part.
They were there when whips were cracking, there right at the start.
There, when planning mattered, when Hopwood's Ferry made sense.
The history books certainly tell us, their contribution was truly immense.
Mick Coventry
Mick Coventry was born in the Northern Victorian town of Kyabram and has lived nearly all of his life in or near Kyabram. Mick was involved in the formation of the Kyabram Bush Poets in 1995 and has served as President, Publicity Officer and has been Secretary since 2006.
Mick co-ordinates the School children's poetry reciting competition that the Ky Poets conduct each year which includes visits to the schools to conduct workshops etc. This competition has been run since 2004 with about 60 students competing each year. This year Mick also took on the task of co-ordinating the Betty Olle Poetry Award and Betty Olle Junior Poetry Award for written poetry.

Mick is a talented writer, although he won't say that, and has been writing poetry for ''as long as I can remember''. He rarely enters any competitions, although he is a regular contributor to the Bronze Swagman and was runner-up in that award in 2000. Mick is an entertaining performer although he has always remained a little on the reluctant side.
Mick has an ear for a good story and is most at home as a yarnspinner and story teller. He has won the Barmah Muster yarnspinning title several times, been yarnspinner of the Muster at Benalla twice, won the Pat Glover Storytelling Award at the Port Fairy Folk Festival in 2014 and 2017 and has been placed several times at the Man from Snowy River Festival Yarnspinning including runner-up when it was the Australian Championships in 2015.

Mick was a contributing poet to Carmel Randle's Favourite Poems for Aussie Kids and writes and performs for children regularly, although his children's poems are not exclusively for children. Anyone who has seen Mick perform 'A Little Boy's Letter to Santa' or 'Barney the Bashful Bunyip' will know exactly what I mean.

Mick has a heavy involvement in several local community organisations like the CFA and Kyabram's Community owned tourist attraction the Kyabram Fauna Park. Mick is a good example of the old saying, ''If you want something done, ask someone who is busy.''